your one-stop certification solution!
PESO ile İlgili Ürünler ve Bileşenler
IECEx/ATEX sertifikalı parça ve bileşenlerin çoğu Hindistan'da PESO sertifikasyonuna tabidir. Diğer ürün grupları ve üretim/depolama yerleri de PESO sertifikasyonu ile ilgilidir (aşağıya bakınız).
Hindistan için PESO ile İlgili Bileşenlerin Listesi:
Gas cylinders/valves/regulators
Pressure vessels and their fittings
Gas cylinder filling plants
Factories for the manufacture of pressure vessels and their fittings, gas cylinder valves, LPG regulators and petroleum tankers and their fittings
CNG filling stations
Storage facilities for filled gas cylinders
Storage facilities for compressed gases in pressure vessels
Car LPG dispensers
LPG filling plants
Flameproof, intrinsically safe and special electrical equipment suitable for use in hazardous areas with flammable gases/vapours
Flameproof equipment
Mechanical components installed in hazardous areas
Petroleum refineries, petrochemical plants, calcium carbide factories and acetylene gas generating plants
Petroleum tanks in seagoing vessels for the issuance of gas free certificates for the authorisation of hot work, entry into such tanks and entry into such vessels in docks
Long-distance petroleum pipelines
Petroleum pipelines
Petroleum tankers
Petroleum filling stations
Calcium carbide storage rooms
Explosives
Factories for the production of explosives
Storage rooms for explosives
Explosives trucks, portable explosives magazines, mixing and delivery vehicles for on-site manufacture of explosives, vehicles for transporting compressed gases in pressure vessels and petroleum tankers
Factories for the manufacture of fireworks
Warehouses and shops for fireworks
On-site manufacture of explosives in Bulk Mixing and Delivery [BMD] vehicles
Bize ulaşın!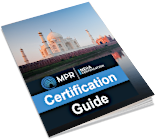 MPR India Certification – uzman danışmanlık ve dünya çapında sertifikasyon projelerinin uygulanması.