your one-stop certification solution!
TEC Zorunlu Ürünler
Lütfen aşağıda TEC sertifikası gerektiren ürünlerin bir listesini bulabilirsiniz.
Two-Wire Telephone
Multi-Line Telephone Equipment and Other Conferencing Equipment
Fax Machine
Data Modem (Connectable on 2-wire Analog Line)
Point of Sale (POS) Devices with or without Biometric Scanner (omission planned for 2022)
Cordless Telephone
PON Family of Broadband Equipment (ONT, ONU, OLT)
Media Converter Equipment (Conversion Among E1, Wi-Fi, xDSL, Ethernet and Digital Interfaces)
IoT Gateway
Endpoint Device for Environmental Monitoring with Cellular Connectivity
Feedback Devices (IoT) with Cellular Connectivity
GPS Tracking Devices with Cellular Connectivity
Smart Electricity Meter with Cellular Connectivity
Smart Watch (omission planned for 2022)
Smart Camera (omission planned for 2022)
HF Radio Base Station and User Terminals
Router
LAN Switch
Mobile Devices (Handsets, Tablets with SIM and Data Card, etc.) (omission planned for 2022)
Mobile BTS
Compact Cellular Network
Repeater for Cellular Network
Point-to-Point and Point-to-Multipoint Microwave Fixed Radio Systems
VHF and UHF Radio Base Station and User Terminals
Mobile Radio Trunking System Base Station and User Terminals
Equipment Operating in 2.4 GHz and 5 GHz Frequency Bands
Satellite Communication Systems
IP Terminal
Media Gateway
Signalling Gateway
Session Border Controller
Soft Switch
ISDN Customer Premises Equipment
PABX
Telephony Application Server
Telephony Media Server
Transmission Terminal Equipment (SDH Equipment, Multiplexing Equipment)
Bize ulaşın!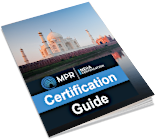 MPR India Certification – uzman danışmanlık ve dünya çapında sertifikasyon projelerinin uygulanması.