your one-stop certification solution!
Food Certification – FSSAI
Various certification and approval procedures apply to food in India. The importer must register every import with the Food Safety and Standards Authority of India (FSSAI). This process of food registration is shown in the Food Safety and Standards Regulations, 2017.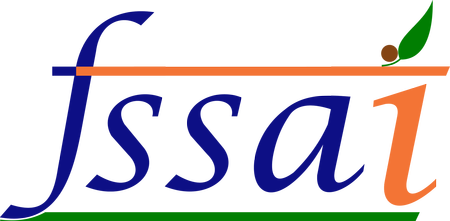 There are some regulations that are essential for the manufacturer to follow, for example, manufacturers must first clarify whether BIS certification (BIS ISI) is mandatory for their product in addition to FSSAI registration. Even if the product does not have to be certified, the Indian importer may require a voluntary BIS certification.
Mandatory and Voluntary BIS Certification for Food Products
Certain food products must obtain BIS certification and be marked with the BIS ISI logo before being imported into India. These products include:
Mineral water
Condensed milk
Milk powder
The BIS catalogue of products to be certified is regularly updated, therefore it is important that manufacturers obtain the latest information from the Indian authorities to confirm certification need and requirements. We will be happy to assist you in this.
Many other products can be certified voluntarily. It is important to check if a voluntary certification is possible by checking the relevant Indian Standard (IS). Direct consultation with the Indian authority BIS may be necessary. It is important to confirm that there are current procedural regulations for the product certification in question.
Registration Process for Food Exported to India
If the product is to be BIS certified, the BIS ISI certification is done under the Foreign Manufacturers Certification Scheme (FMCS). This certification is also known as Scheme I. For more information, please check our What-is-BIS page.
BIS Certification vs. Confirmation of Quality
As the rules for importing food in India are complex, ambiguities or misunderstandings can quickly arise between the manufacturer and the importer.
The Indian side often requires a "Confirmation of Quality" or a confirmation that the product meets Indian standards. The first step is to clarify with the Indian importer exactly which document is required. In some cases, a confirmation from the local food authority in the exporting country is sufficient. In other cases, the importer requires full voluntary certification according to BIS ISI.
Marking
Marking of the products is only mandatory for BIS ISI approval. In this case, the CM/L BIS licence number is issued together with the marking licence. This is a 7 or 8 digit number to simplify the identification of a product in the production plant.
MPR Services
Your One-Stop Certification Solution.
Our complete package for product certifications for India.
Personal consultant for your questions on food approval in India
Clarification of whether your products are subject to registration
Checking whether BIS ISI certification is mandatory or voluntary
Advice on communication with Indian customers, distributors and companies
Application preparation and registration
Audit preparation and support for BIS certification
Advice on product marking (for BIS-ISI)
Contact us!
MPR India Certification – expert consulting and implementation of certification projects worldwide.