your one-stop certification solution!
What is the PESO Certification?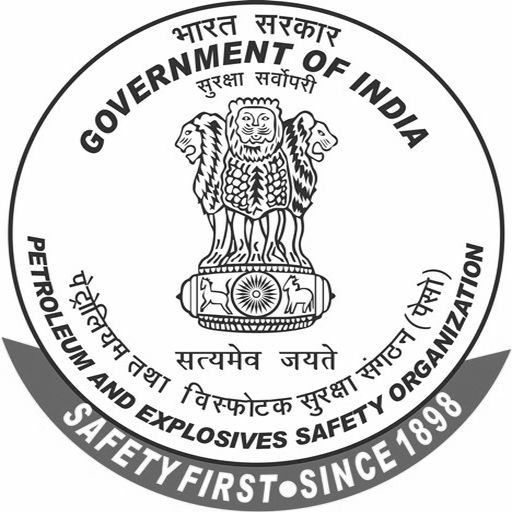 PESO (Petroleum and Explosives Safety Organisation) is a mandatory licensing programme for the oil and gas industry in India. The PESO certification was previously called the Chief Controller of Explosives (CCOE) examination and is based on the Explosives Act of 1884 and the Petroleum Act of 1934 as well as all related enactments, such as the Explosives Rules of 2008 and the Petroleum Rules of 2002.
The PESO approval applies to products on the Indian market that work with gases, are used in the oil industry or are to be used in hazardous and/or corrosive areas. This applies to explosion-proof products, pressure vessels and products for the oil and gas industry.
Which Products are Subject to PESO Registration?
Typically, all products that require IECEx or ATEX certification also require a PESO registration in India.
In addition, approval may also be required for products for which ASME/PED/TPED certification is mandatory.
You can find a detailed overview of the relevant products in our list of PESO relevant products on our website. In addition to the products mentioned, electrical equipment that must withstand corrosive salt water or very hot temperatures, for example, also falls under the mandatory PESO certification requirement. Approval may also be required for products in the field of hydrogen, such as electrolyzers, hydrogen containers or fuel cells.
The PESO certification process in India
ATEX/ IECEx – test reports (max. 2 years old)
Submitting commercial data (sales numbers, client lists, client reviews)
Preparation and submission of Application Documents
Issuance of PESO Certificate
In most cases, current existing ATEX, IECEx, ASME, PED, or TPED certificates and their test reports are recognised by the authority. Ideally, the relevant documents should be up to date with the latest standards and preferably not older than 2 years. For ex-electrical products the PESO certification is usually limited to an administrative process of document review and approval. The scope of the required documents is typically large but can vary from project to project (approx. 30-50 documents). The authority also requests information on the manufacturer, its Authorized Indian Representative (AIR), the product, the product components, the plant and commercial information in addition to the documents required for the application itself. Test reports and documents must be up to date with the latest standards and preferably not older than two years.
In more complex cases, a factory inspection is also required. This is common especially for pressure equipment incl. safety valves. In addition, the authority can also request product tests in India in specific cases, e.g. if no test reports are available or the submitted documents are outdated.
Please note that as with most other Indian certifications, a local Authorised Indian Representative (AIR) is required to be the applicant. For PESO the AIR must be technically qualified and trained for your product and must have a contractual obligation for a minimum of 5 years with the manufacturer. The AIR can be provided through several channels, e.g. through its own subsidiary or sales office in India, as well as through local importers or distributors.
What documents are required for the PESO application?
Application form
IECEx or ATEX certificates
IECEx or ATEX test reports
Product Technical drawings
List of products
Name and address of the Authorized Indian Representative (AIR)
Extract from the commercial register / official company licence
Organisation chart of the company including responsible contact persons for PESO (quality manager and AIR)
Product brochures and technical data sheets of all components and test reports
Sales figures of the affected parts for the last three years
Annual sales figures for the last three years and projected sales figures for India
Customer reviews
Other documentation may be requested once application is submitted
PESO Change Management
Production plants that have a PESO registration for products must comply with the applicable Indian regulations for PESO approval. The applicant must assure that the relevant Indian authorities will be notified of changes prior to change implementation. These changes include, but are not limited to:
Change to the product design
Change in the structure of the product
Changes to a core component
Change in raw material and/or material supplier
Changes to the existing ATEX or IECEx certificates or test reports
The regulations explicitly state that the authority decides in each individual case whether an official application for a change must be submitted and, if so, what the consequences are for the PESO certificate holder as a result of the change.
AIR (Authorized Indian Representative)
The application for PESO certification must always be submitted via the so-called Authorized Indian Representative (AIR). This is a representative in India authorized by the manufacturer who acts as a contact for the authorities and is responsible for submitting applications.
MPR Services
Your One-Stop Certification Solution.
Our complete package for product certifications for India.
Clarification of the PESO certification requirement for your products
Application preparation and handling communication with the authorities
Provision of the Authorized Indian Representative (AIR)
Preparation and support of the audit (if required by PESO)
Organization of the renewal of your PESO certification
Information on product-specific regulatory changes
Contact us!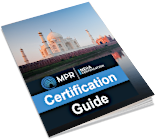 MPR India Certification – expert consulting and implementation of certification projects worldwide.

PESO CertifiCation Overview
Validity of the certificate
4-5 years
Time required for certification
Approx. 3-4 months after submission of the application
Marking
No
Tests required?
Typically no, as long as IECEx/ATEX/ASME/PED/TPED
test reports are available and current
Factory audit required?
Sometimes, usually only for pressure equipment
Representative in country
AIR (Authorized Indian Representative) required, at least for 5 years, AIR requires proof of technical qualification
Renewal process
Renewal must be applied for before the certificate expires. The period of validity after renewal is usually longer than for the initial certification
PESO CertifiCation FAQ
How do I know if my products need PESO certification?
Most products that require IECEx, ATEX, ASME, PED, or TPED certifications or will be installed in hazardous areas require a PESO certification in India. PESO relevant parts would include electrical ex-components and pressure equipment. You can find a list of PESO relevant products on our website.
How long does the PESO certification process take?
After the submission of the application, the process can normally be completed within 3-4 months.
How long is the PESO license valid?
PESO certificates are valid for 4-5 years. They are always valid until Dec. 31 of the respective fifth year. I.e. if a certificate is issued on Jan. 01., it is valid for almost exactly 5 years.
However, if it is issued in the middle of the year, it is only valid for 4.5 years and so on.
What is the best way to prepare for PESO registration?
The IECEx/ATEX/ASME/PED/TPED certificates and the associated test reports should be available for all relevant parts and components. The purchase order from an Indian customer must be available, showing that the products to be certified will be installed on site. We will provide you with full support in preparing the relevant application documents.
Who is eligible to act as the Authorized Indian Representative (AIR)?
The AIR must be provided by a local Indian company. The company can be the manufacturers subsidiary, a local sales office, as well as a local importer or distribution partner.
In which cases are factory inspections required?
Factory inspections are primarily required for purely mechanical products, such as valves or pressure vessels. However, the authority may also require an audit for electrical components.
PESO Certification Video
Please enable cookies to enable embedded YouTube videos. For privacy-related details on data exchange through use of the videos as well as changeable cookie settings, please see the privacy policy page.