Your one-stop certification solution!
What is TEC Certification for India?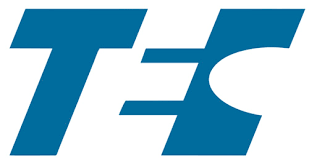 Telecommunication Engineering Center (TEC) is the authority in India responsible for the certification for telecommunication products in accordance with the Mandatory Testing Certification of Telecommunication Equipment (MTCTE) regulations.
The Indian Telegraph Amendment Regulations of September 5, 2017 stipulate that all telecommunication equipment must undergo mandatory testing and certification before sale, import or use in India.
TEC's scope of responsibilities includes the following tasks:
Issuance of standards related to telecommunications equipment and services.
Cooperation with multilateral organizations (for example International Telecommunication Union)
Working with the Department of Telecommunication (DoT), assisting with policy planning for the telecommunications sector.
Testing and certification of telecommunication products and issuance of certificates
Technical support of the DoT
Previously this was a voluntary certification, but was made mandatory in 2019. TEC has been converting the regulations step by step for the various product groups to the mandatory MTCTE. According to Indian law, the supply, sale and import of these products are only permitted once they have successfully obtained TEC certification.
Which products are covered by TEC registration?
Various products in the telecommunications sector fall under the TEC obligation. These include, for example:
IoT gateway
Modems
Cordless phones
DSL devices
Communication devices with microwaves
Executive phone systems
NSD / ISD coin phones
Electronic telephone instruments
Key telephone systems
Telephones with 2 lines
Pay phones
Terminals for connection to the public telephone network
CLIP phones
G3 fax machines
ISDN customer premises equipment (CPE)
Private automatic branch exchange (PABX)
Some products may require BIS certification in addition to mandatory TEC certification. There are also products for which TEC certification may be waived if BIS CRS registration is already available.
Products with Wi-Fi or other wireless communication will also need an additional WPC certification.
For a more detailed list of TEC-relevant products, please see our page on TEC Products Subject to Approval.
TEC Certification Process
Depending on the structure and complexity of the product, the following two certification groups are distinguished:
General Certification Scheme
In this group, test reports from an accredited laboratory must be submitted in addition to the application documents. With a few exceptions, almost all products for which TEC certification is required fall into this category.
Simplified Certification Scheme
In this group, a declaration must be submitted for TEC registration that the products meet the requirements of the TEC standards (Essential Requirements). Product testing is usually not required. Very few products currently fall under the Simplified Certification Scheme for TEC registration in India. These products are:
Fax machines
Telephones with two lines
Modems (connectable to 2-wire analogue line)
ISDN subscriber terminals
The Steps of a TEC Certification at a Glance:
Preparation of the application documents and application to TEC
Product testing in India according to MTCTE Guidelines
Submission of documents including test reports
Issuance of the certificate
Marking and labeling of the product

TEC certification requires product testing in an accredited laboratory in India. After evaluation of the results of the product testing, the certificate is issued. The certificate contains details of the applicant, the product and the applicable Indian norms and standards, as well as the date of issue.
Once you have the certificate, your certified products can be marked accordingly. So far, no factory inspections are required, but this may change in the future.
TEC Marking
Products must be marked with the TEC logo on the body of the device after certification is complete.
In addition, the following info must be provided:
"INDIA, Essential Requirement (ER) number, Model No. and Country of Origin".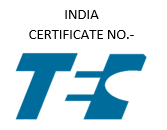 AIR (Authorized Indian Representative)
The application for TEC approval must always be made through an Authorized Indian Representative (AIR). This is a representative in India authorized by the manufacturer who will act as a local contact for the Indian authorities and is responsible for submitting applications.
MPR Services
Your One-Stop Certification Solution.
Our complete package for product certifications for India.
Clarification of the certification requirements
Application preparation and communication with the authorities
Organization and support of the audits
Handling of product tests
Follow-up of regulation changes
Contact us!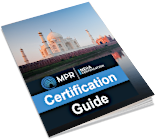 MPR India Certification – expert consulting and implementation of certification projects worldwide.
TEC Certification Overview
| | |
| --- | --- |
| Validity of the Certificate | 10 years |
| Certification Estimated Timing | 2-3 months |
| Marking | Products must be marked with the TEC logo |
| Testing Required? | Yes, product testing is required in the General Certification Scheme. In the Simplified Certification Scheme, a declaration of conformity is sufficient |
| Factory Audit Required? | No |
| Representative in the Country | Authorized Indian Representative (AIR) is required. |
| Follow-Up Process | The certificate is valid for ten years and must then be renewed. Normally, no new product tests are required, however if the authority has doubts about the correctness or completeness of the submitted documents, they may request re-testing. |
TEC Certification FAQ
Which products are covered by TEC certification?
You can check this on our list of products subject to TEC.
On the Telecommunication and Engineering Centre (TEC) website you will also find the relevant publications on the products requiring registration and in which certification group they fall.
We recommend that you check with the TEC, as Indian standards and regulations change frequently. We can assist you with this.
How long does the TEC registration process take?
The process usually takes about 2-3 months.
How long is the TEC certificate valid?
The certificates are valid for ten years.
What is the best way to prepare for TEC registration?
Product testing for certification is done according to certain standards ("Essential Requirements"). We recommend that you check the relevant product standards and Indian regulations. We will be happy to help you if you have any questions.
How do I have to mark my products after certification?
Products must be marked with the TEC logo and other relevant information in an easily visible place.
Do the authorities inform TEC certificate holders about changes in the regulations?
No, the information is provided in English on the Telecommunication and Engineering Centre website. Unless a consulting firm is contracted to monitor changes that affect the compliance of their products, companies must track regulation changes on their own.
TEC CERTIFICATION VIDEO
Please enable cookies to enable embedded YouTube videos. For privacy-related details on data exchange through use of the videos as well as changeable cookie settings, please see the privacy policy page.