your one-stop certification solution!
What is BIS Certification for India?


For export to India, manufacturers need BIS certification (ISI) under Foreign Manufacturers Certification Scheme (FMCS), or BIS registration (CRS) for certain products. The BIS Certification is obligatory for these products, so that they can be introduced and sold on the Indian market. BIS Certification India or BIS Registration issued by the Bureau of Indian Standards (BIS) ensure the quality, safety and reliability of products in accordance with Indian Standards (IS).
The Bureau of Indian Standards (BIS) is the national certification body in India under the umbrella of the Indian Ministry of Consumer Affairs, Food & Public Distribution. On April 1, 1987, it effectively replaced the Indian Standards Institution (ISI) organization and took over their functions.
BIS Certification for Export to india
There are three main types of certifications:
BIS-Certification (ISI), Includes Factory Inspection (Scheme I, ISI Mark Scheme)
The Foreign Manufacturers Certification Department (FMCD) issues the BIS ISI certification for foreign manufacturers. Since 2000 this authority has been responsible for the BIS certificate under the umbrella of BIS. Rules and regulations under which ISI certification is granted are set out in the Foreign Manufacturers Certification Scheme (FMCS).
All products that comply with the FMCS regulations are marked with the ISI logo, also known as the "BIS Standard Mark" or "ISI Mark" in accordance with ISI Mark Scheme I.
BIS-Certification with Factory Inspection (Scheme X)
Under the "Scheme X", introduced on March 16th, 2022, various products related to low voltage switchgear and control gear are covered. The mandatory certification requirements will be implemented in a phased manner, ensuring a systematic and organized rollout until May 2027. These affected product categories were formerly covered under BIS-ISI, but have now been categorized under BIS Scheme X. Nonetheless, the requirements are identical to BIS-ISI.
BIS-Registration (CRS) Without Factory Inspection (Scheme II)
The BIS registration under CRS (Compulsory Registration Scheme) was introduced in 2012 for 15 product categories. Since then, new products have been added in phases. Based on the regulations published by the Ministry of Electronics and Information Technology (MEITY), foreign products for the Indian market can also obtain BIS registration.
The BIS-CRS registration mainly covers products in the IT, electronics and lighting categories, however the list of products subject to registration is constantly being expanded. This makes BIS-CRS registration one of the most important and common registrations in India.
Which products need BIS?
Since new products are constantly being added to the BIS catalog, it makes sense to clarify the certification requirements of the individual products with the authorities before attempting import to India. It is important to check whether BIS certification under ISI (Scheme I), Scheme X or BIS registration CRS (Scheme II) is required. We will be happy to assist you in checking if and which certification is required for your product.
The affected product groups include:
Cables
Safety Glass
Automotive Rims
Steel
Cameras
Power Supplies
LED Lights
Displays/ Monitors
The complete list of products currently covered by the mandatory BIS- certification and BIS-CRS registration can be found here.
BIS Registration Procedure according to BIS Standards
A factory inspection (for BIS-ISI) and follow-up testing may be required in addition to product testing. If a factory inspection is required, the auditors will select the test samples during the audit. This will result in a longer certification process.
The BIS certification process always includes:
Preparation of application documents and application at BIS
Only with ISI: Factory Inspection
Product tests in accredited laboratory
Marking and labeling of the product
BIS certificates are valid between 1-2 years. During this time period additional tests may also be required to maintain the validity of the BIS certificate. The intervals at which the tests are required will depend on the testing standards for the product type. Besides, BIS can randomly request manufacturers to submit their latest test reports to demonstrate compliance. Any change to the product or manufacturing process will require retesting to maintain the certificate validity.
Changes Requiring Notification Include the Following:
Product design change
Change to the product structure (for example adding another layer of material to the housing)
Changes to a core component or "Key Components" (for example any electrical component)
Raw material change
Change of raw material suppliers
BIS Marking – ISI Mark and CRS Logo
After receiving the BIS certificate, you can mark your product. Until the beginning of 2023, there were two possible markings, either the BIS-CRS logo or the BIS-ISI logo. However, in January 2023, BIS decided that only the ISI mark should be used in the future. The registration number and IS standard need to be marked as well. There is no exact schedule for this change yet, but it is assumed that it will be implemented soon.
BIS-CRS Logo for BIS-Registration

BIS-ISI Logo (BIS Standard Mark) for BIS-Certification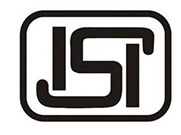 Together with the marking license, the CM/L BIS license number (for BIS-ISI) or the R-number (for BIS-CRS) is also assigned. This will be a 7 or 8 digit number to simplify the identification of a product in the production plant.
However, in January 2022, BIS decided to use only the BIS ISI mark from now on. The information such as registration number, IS/IEC standard and the BIS website will remain unchanged, the adjustment is purely cosmetic. There is no exact schedule for this change yet, but it is assumed that it will be implemented during the year.
The ISI mark is proof that a product has been checked for quality.
We will keep you informed about new information on this in our News section.
AIR (Authorized Indian Representative)
The application for BIS approval must always be made through an
Authorized Indian Representative (AIR). This is a representative in India authorized by the manufacturer who acts as a local contact for the Indian authorities and is responsible for submitting applications.
MPR Services
Your One-Stop Certification Solution.
Our complete package for product certifications for India.
Personal consultant for all questions about BIS
Clarification of the certification requirements
We provide a local Authorized India Representative (AIR)
Preparation and support for the audit
Advice on how to mark your products, if needed
Complete organization of the follow-up certification
Contact us!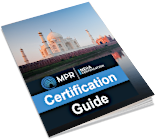 MPR India Certification – expert consulting and implementation of certification projects worldwide.
BIS Certification Overview
Validity of the Certificate
2 years
Certification Estimated Timing
BIS-ISI Certification & BIS Scheme X: 4-6 months

BIS-CRS registration: 2-3 months
Marking
Products covered under BIS-ISI & BIS Scheme X
must be marked with an ISI logo

BIS-CRS: Products must be marked with the so-called BIS-CRS logo
Testing Required?
Yes
Factory Audit Required?
Only with BIS-ISI & BIS Scheme X
Representative in the country
AIR (Authorized Indian Representative) required
Follow-Up Process
Follow-up inspections at the plant are not currently implemented. However, the authority may request product tests during the certificate period.
BIS Certification FAQ
How do I know if my products require BIS certification (IS) or BIS registration (CRS)?
You can check our list of BIS-required products. You can also visit the Bureau of Indian Standards (BIS) website for an overview of products requiring registration according to BIS standards.
We recommend checking with BIS as Indian standards and regulations change frequently. We would be happy to assist you in this process.
How long does the BIS certification process take?
Depending on whether an audit is required for your product certification according to BIS standard, the process usually takes 2-3 months (without audit for BIS CRS certification) or 4-6 months (with audit for BIS-ISI certification & BIS Scheme X).
How long is the BIS certificate valid?
The BIS-CRS certificates are valid for 2 years. During these two years BIS may request random product audits.
BIS-ISI & BIS Scheme X certificates are initially valid for one year only. However, when extending the validity of the certificates, a one-time renewal for up to five years is possible.
What is the best way to prepare for BIS registration?
Product testing for the certification is done according to specific IS standards. Therefore, we recommend that you review the relevant product standards and Indian regulations. We will be happy to assist you if you have any questions.
Which plants need to be audited?
The audit for the BIS certification (ISI) always takes place at the production site of the product. If production takes place at several locations, the plant where the last quality-assuring production step takes place must be audited.
How do I have to label my products after certification?
Depending on the certification, products must be marked with the ISI logo (for BIS ISI & BIS Scheme X) or the BIS CRS certification logo (for BIS registration under the Compulsory Registration Scheme CRS).
In the future all products need to be marked with the ISI logo.
Do the authorities inform BIS certificate holders about changes in the regulations?
No, the information is provided in English on the Bureau of Indian Standards (BIS) website. Unless a consulting firm is hired to monitor changes that affect the compliance of their products, companies must track regulation changes on their own.
BIS CERTIFICATION VIDEO
Please enable cookies to enable embedded YouTube videos. For privacy-related details on data exchange through use of the videos as well as changeable cookie settings, please see the privacy policy page.