FAQ on the Quality Control Order for Footwear
17. August 2023
As part of the mandatory BIS certification forfootwear starting in July 2023, the Bureau of Indian Standards (BIS) answered a number of frequently asked questions regarding the new QCO (Quality Control Order) also published in July of 2023.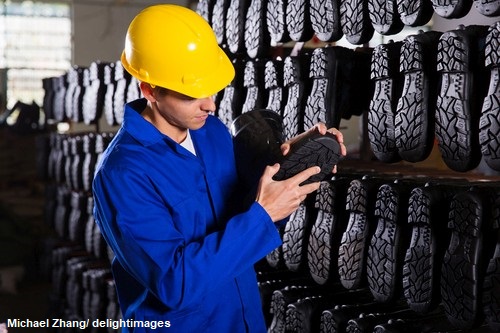 BIS publishes a Quality Control Order (QCO) for all products requiring certification. After this publication the BIS-ISI certification ofthose products will be mandatory. After the QCO comes into effect, none of the affected products may be imported into India without first successfully completing the certification process.
Among other, the FAQ on "QUALITY CONTROL ORDERS FOR FOOTWEAR PRODUCTS" provides the following information:
Which categories of footwear are affected by the QCO:

Personal protective equipment

Leather and other materials shoes

Shoes made of solid rubber and solid plastic.

Manufacturers of products with recently changed standards will be given 6 months implementation time to respond to QCO's:

Sports shoes (falls under IS 15844 (Part 1 and Part 2):2023)
Hawaii Chappal (falls under IS 10702:2023)
Sandal and slipper (falls under IS 6721:2023)"
Manufacturers who have several production plants must have all plants certified in which shoes that are exported to India are produced.
Other questions answered in the FAQ include:
Different types of shoes are manufactured in my factory. Do I have to apply for a separate certification for each model?
Do QCOs only apply to finished footwear or also footwear components/materials?
Do I have to test my certified shoes regularly after receiving the license?
Do I have to do the tests mentioned in the Indian Standard myself or can I contract them out to a BIS approved lab?
And more…
For more information, please contact us directly.
If you are interested in understanding what requirements are needed for your product to be imported into India, please do not hesitate to contact us by email or phone (Europe: +49-69-271 37 69 261, US: +1 773 654-2673). There is no cost or obligation for us to check for you. If a certification need is discovered we can provide a quotation to make sure that all your certification needs are covered.
If you have any questions you can also use our chat-window in the bottom right. (Please check your browser settings if you can't see the window)
For more information about BIS certification, please refer to our free brochure "BIS Certification Made Easy".