ICAT, India & MPR International, Germany signed cooperation Memorandum of Understanding (MoU)
13. April 2021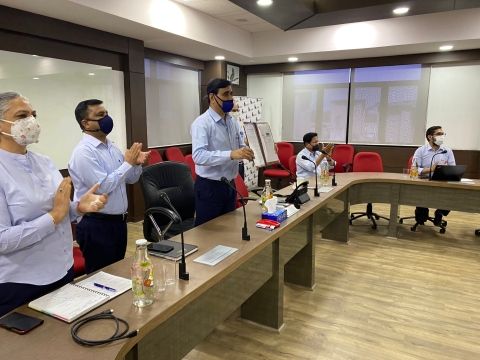 The "International Centre for Automotive Technology", also known as ICAT, is the leading Indian Testing & Certification Agency for CMVR certification (AIS/TAC) in the Automotive Sector in India. ICAT also regularly conducts tests of automotive & non-automotive components required for Bureau of Indian Standards (BIS) certification.
On April 7, 2021 ICAT, India and MPR International GmbH signed a joint cooperation MoU. The signing ceremony was held via videoconference due to Covid-19 travels restrictions. ICAT's Director, Mr. Dinesh Tyagi and Managing Director of MPR International GmbH, Mr. Julian Busch signed the MoU. The MoU will result in more cooperation and mutual support in handling of the certification business. MPR International is now an official partner of the Indian Testing & Certification Agency, ICAT.
Together, ICAT and MPR International GmbH will work to expand their existing services for the certification of automotive products in India and thus extend the overall scope of services for their customers with the common goal to provide a framework for the future advancement of automotive technology.
ICAT's Director Mr. Dinesh Tyagi and his colleagues during the MoU signing ceremony.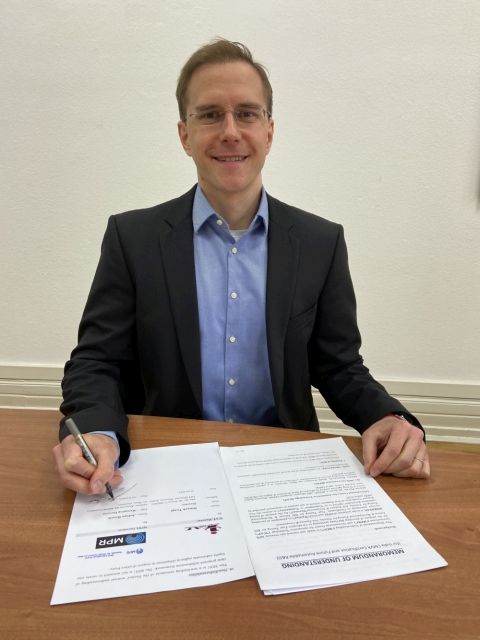 Managing Director Mr. Julian Busch of MPR International GmbH during the MoU signing ceremony.
Since 2006, ICAT (https://www.icat.in/) is authorized by Ministry of Road Transport & Highways (MoRTH), Govt. of India to conduct automotive certifications. According to the Central Motor Vehicles Rules (CMVR), ICAT is authorized to issue approvals of vehicles and their components as per respective notified Indian Standards. In addition, ICAT is also authorized to carry out the testing and approval of other products such as generators, non-automotive products like IT Products, General Lightings, White Goods, Architecture Glasses etc.
ICAT offers high-quality and comprehensive services for International clients also and ensures all quality standards for approvals.
MPR International GmbH supports customers world-wide with various certifications for the Asian market. For India, these currently include AIS/TAC, BIS, WPC, TEC and PESO certifications. AIS certification is required for automotive components, while electronic components require BIS certification, WPC for wireless products, TEC for telecommunications products and PESO in the petroleum and explosive and safety areas.
MPR enables its customers to access the Indian market through its versatile certification services for all product areas. MPR has gained particular expertise in the Automotive, Electrical, Mechanical Engineering, Telecommunications and IT Sectors.
Since 2019, India has identified more and more products, requiring mandatory certification. At the same time, more companies are looking to sell products in the Indian market. Due to the complex certification process and new regulations many companies have questions and concerns on how to enter into the market? With closer cooperation between ICAT and MPR, we offer our customers a simplified solution in the certification process.